House Washing in Salmon Creek, WA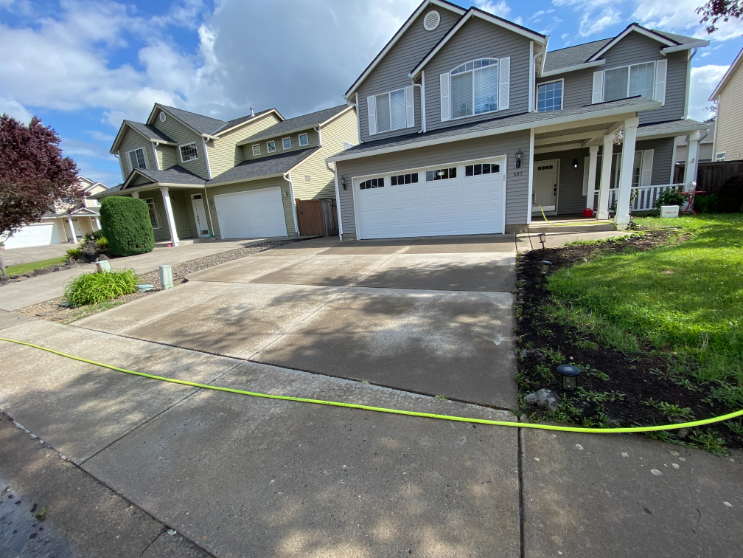 This homeowner contacted me about washing their 2-story home in Salmon Creek, Washington. Their home was built in the early 2000's and was beginning to show signs of paint failure all around the exterior. (Oxidation)
Using a specialty house-washing detergent and soft-washing method, Puddles Pressure Washing was able to safely clean the entire exterior without damaging the failing paint. Our house washing not only makes your home shine it also sanitizes and disinfects all exterior surfaces!
If you haven't had your home washed in the past 5 years, now is the time. *Exterior window washing is included with a house wash for FREE.*
Services: House Washing
Project Image Gallery
READY TO SCHEDULE YOUR VANCOUVER PRESSURE WASHING SERVICES? FILL OUT OUR CONTACT FORM NOW!