Maintain Your Vancouver Business Buildings With Building Washing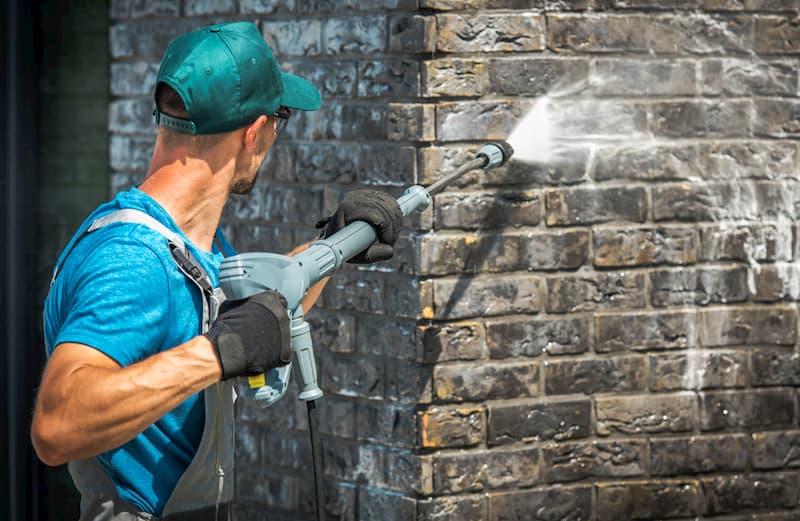 Get building washing for your Vancouver business that you can trust! As a local business, Puddles Pressure Washing is proud to help keep Vancouver businesses looking amazing with our affordable, quality building washing service!
Big or small, Puddles Pressure Washing is at your service when you need pressure washing that you can trust. Whether you have a single-level building or a whole string of multi-level offices, you can count on us to deliver.
Expect only the best when you hire Puddles Pressure Washing for all of your property maintenance needs. We'll arrive on time, safely prepare the area and get to work removing dirt, grime, and build-up for premium results you're going to love. All with as little disruption to your day as possible.
In business, looks matter, so make sure you make a great lasting first impression with building washing, storefront cleaning, and all of our great commercial pressure washing services.
Keep your business crisp and clean with professional building washing from Puddles Pressure Washing. Call 360-360-1305 to schedule a cleaning today.
Exterior Business Surface Washing For Proper Business Facility Care
Real estate and business investments are often some of the most costly purchases a person will make in their lifetime. Keeping your values high and your business looking professional ensures you get the most for those investments.
Basic property maintenance is a key factor when it comes to making a positive first impression on clients or customers. Keep foot traffic coming through your door with regular building washing to ensure sparkling windows and a professional shine that shows you're serious about what you do.
Services like building washing don't just keep your looking great but also help save you time and money down the road when it comes to maintenance. Removing stains, graffiti, and algae can help keep materials like concrete and shingles stay strong for years to come.
Providing Your Business With Expert Exterior Building Cleaning
Where your business is concerned, don't cut corners. Hiring a professional pressure washing service like Puddles Pressure Washing means you get the most for your money. First-class results and professional customer service means no hassles or worries about if the job will get done. When you hire Puddles Pressure Washing, we guarantee you'll love the results.
Our wide range of commercial pressure washing services has your business covered from every angle. Building washing removes dirt, fingerprints, graffiti, stains, mold, and grime that can quickly accumulate and leave your building lackluster or even unsafe, meaning you could lose business. That's no good!
Hire the pros at Puddles Pressure Washing and let us help you check a few boxes off of your to-do list. Call 360-360-1305 to get started.
READY TO SCHEDULE YOUR VANCOUVER PRESSURE WASHING SERVICES? FILL OUT OUR CONTACT FORM NOW!