About Puddles Pressure Washing (PPW)
---
"Always at your service."
PPW is a professional pressure washing company that specializes in residential cleaning and restoration with commercial and industrial services offered.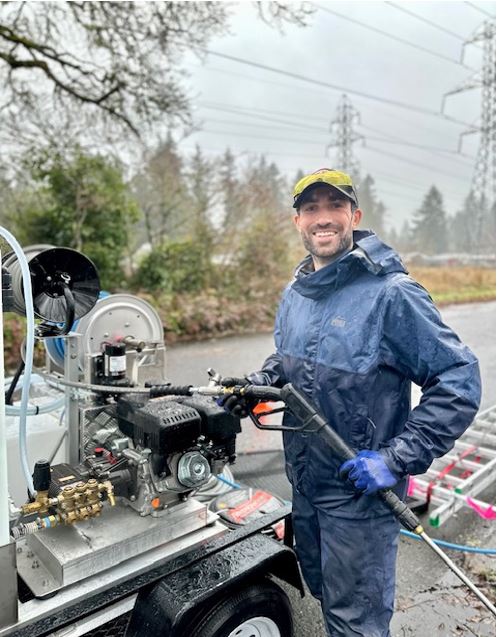 Vision:
At PPW we are committed to the good health and cleanliness of properties by providing professional, quality and trustworthy cleaning services at an affordable price.
Mission Statement:
PPW is committed to building long-term relationships with our local community by gaining their trust and upholding the quality of service that will exceed the expectations of every one of our community members.
Core Values
1. Trustworthy:
The owner/operator, Jake Lake, was raised on a small farm in Southeastern Ohio where trustworthiness was taught at very young age.
Trustworthiness has been at the base of my foundation for 30+ years before PPW existed and it will continue to be the roots that help it grow.
2. Integrity:
Integrity is not about doing the right thing when eyes are looking, it's doing the right thing when nobody is looking. Also, referred to as the 'trash test' (named by me), what do you do with a piece of trash you notice on the ground, while running late? The world could use more people to pick up the pieces of trash.
3. Duty:
PPW duty is to the customer's satisfaction. No matter the complexity of a job, we promise to go to the extent necessary to ensure tasks completed are done so professionally and accordingly. We make that dream a reality for our customers.
4. Respect:
PPW is committed to a culture of respect for everyone. As a property manager, you take pride in the things that you have worked hard to achieve. Your property was not a small accomplishment, and we know it. We treat every property and every person with the respect that they deserve.
Personnel Overview
Jake Lake- owner/operator
After 10+ years of federal service as a wildland firefighter with the United States Forest Service, I decided it was time to give back to my local community and be home with my new family in Vancouver, WA.
I needed a balance in my life that was impossible while being a wildland firefighter. Starting in 2020 the foundation for PPW began with research and education. Having obtained a degree in Natural Resource Management from the Ohio State University (BS–2013), I realized pressure washing and Environmental Policy go hand in hand.
In fact, the understanding of this is vital to the preservation of our natural waterways and aquatic life. In the fall of 2022, I was able to pursue my dream of Puddles Pressure Washing for my family and community.
Our Approach
First impressions are lasting and the most important. First impressions not only begin to build a customers' confidence in a company, but it should present the best image possible to the world.
The exterior of a building is a direct reflection of a business's goals and customers know this. At PPW we make sure that a clean, inviting environment is the first thing a customer sees when they approach a business.
We have the understanding that a cleaning project is one of the most important responsibilities one can take as a property manager, i.e., the project which adds beauty, value, and cleanliness to the property.
We are prepared with the necessary PPE, training, and equipment to tackle jobs of any scale. We are proud to say that we offer the highest level of services, and we take care of every detail.
Our Process
PPW specializes in simplifying residential and commercial exterior cleaning services.
1: Call 2: Schedule 3: Wash 4: Pay
Upon arrival using proper tools/equipment our technician will connect hoses onsite to maintain water flow, then begin the wash process. We are trained and up to date in all soft washing and pressure washing techniques, job safety compliant and use only EPA certified methods for water waste disposal and removal.
We use surface cleaners which are powered by our commercial pressure washers to evenly clean concrete and flat surfaces. For heavily soiled areas like commercial properties, we'll go even further by using our high-pressure washers and specialty stain removers to scrub and to cut through growth and grime.
Our Promise
At PPW, we understand environmental policy and compliance with local, state, and federal regulations. We promise that the client will not have to worry about these laws being violated. PPW is committed to the Clean Water Act and following EPA guidelines.
What You Can Count On!
Try Us Risk Free – 24 Hour Payment Window to ensure satisfaction
Owner/Operater Service
Licensed & Insured Cleaning Services
3 Year Roof Cleaning Warranty
2 Week Window Cleaning Warranty
31 Day Gutter Cleaning Warranty
1.5 Year House Washing Warranty
100% Satisfaction Guarantee
We Make Your Property Look BETTER Than New
Contact us TODAY as our spring-cleaning client list is filling up fast! 360-360-1305
A portion of all sales is proudly donated to the Wildland Firefighter Foundation based out of Boise, Idaho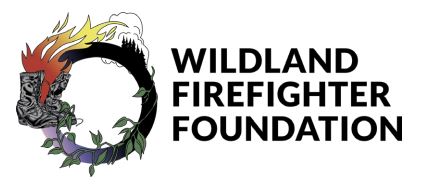 The Wildland Firefighter Foundation's main focus is to help families of firefighters killed in the line of duty and to assist injured firefighters and their families.
We honor and acknowledge past, present, and future members of the wildland firefighting community, and partner with private and interagency organizations to bring recognition to wildland firefighters.
Wildland firefighters represent the diversity of the land they protect. They are federal, state, and local firefighters, contract firefighters, and volunteers from rural communities and towns across the United States. Many are long-time career professionals, some much newer to the job. They are ordinary people doing an extraordinary job, a community of committed individuals who work and train to protect our private and public lands.
If you have any questions about the foundation or my direct experiences with them as a wildland firefighter, please do not hesitate to ask.
Find out more information about the WFF at www.wffoundation.org
READY TO SCHEDULE YOUR VANCOUVER PRESSURE WASHING SERVICES? FILL OUT OUR CONTACT FORM NOW!