Vancouver Storefront Cleaning To Present Your Business Properly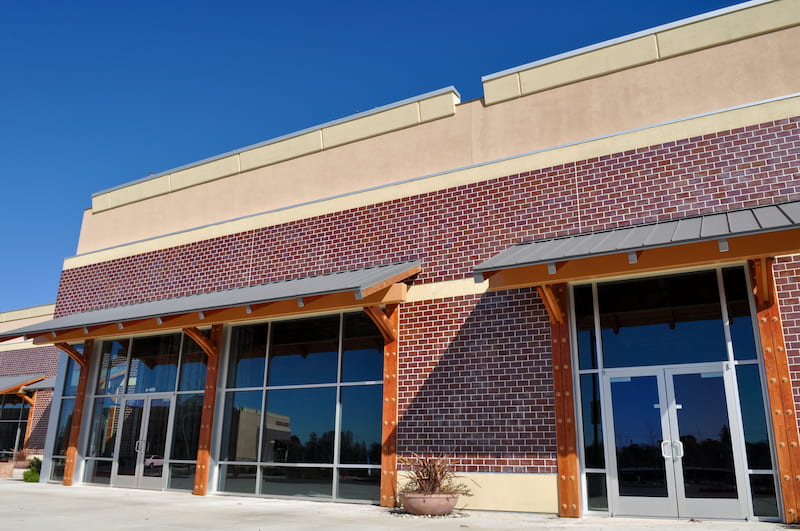 Searching high and low for quality, reliable storefront cleaning for your Vancouver business? Then you've found it! The experts at Puddles Pressure Washing are proud to offer first-class service at affordable rates that you're going to love! No gimmicks or cutting corners here, just professional, top-notch service every time you call us.
At Puddles Pressure Washing, we're at your service and ready to help you keep your business looking its best with premium storefront cleaning. But we don't stop there! Our long line of commercial pressure washing services means we've got you covered from the roof to the parking garage.
Building Washing
Dumpster Pad Cleaning
Storefront Cleaning
Keeping your business looking great from all angles is what we're all about. Remove layers of fingerprints, dirt, soot, and grime to keep your property looking professional and ready for business.
Do you need storefront cleaning? Then don't wait! Call 360-360-1305 to get started today.
Retail Exterior Surface Cleaning To Best Maintain Your Commercial Spaces
In business, looks count, and you want to make a positive first impression that is going to bring customers and clients back to your business again and again. Scheduling regular storefront cleaning or building washing for your commercial property ensures that your property is always looking its best.
If your storefront is looking dull and dirty, customers are less likely to feel comfortable stopping in to see what you're all about. Regular cleaning means your storefront will be free from dirt, graffiti, peeling paint, fingerprints, streaks, and build-up.
Professional storefront cleaning shows you're serious about your business and your customer service. If you want to make sure your shop is eye-catching and attention-grabbing, a vibrant and clean appearance is a great way to go about it. Keep foot traffic coming through your door and your business thriving with annual professional storefront cleaning for your business.
Avoid DIY Business Cleaning With Our Retail Property Pressure Washing Professionals
While pressure washing looks straightforward, it's easy to quickly damage a surface if you're inexperienced or even hurt yourself or another. And who has time to haul equipment back and forth all day?
Hiring professionals means we arrive on-site with equipment ready to go. Going with experienced professionals ensures the job gets done right the first time without any of the risks of a DIY job.
Puddles Pressure Washing provides quality and affordable storefront cleaning. That means in as little as a few hours, your store will shine, all with as little disruption to your business as possible.
When you want real results you can count on, call in the experts from Puddles Pressure Washing to help! Schedule your next cleaning by contacting us at 360-360-1305 to get started today.
READY TO SCHEDULE YOUR VANCOUVER PRESSURE WASHING SERVICES? FILL OUT OUR CONTACT FORM NOW!