Commercial Pressure Washing To Help Vancouver, WA Businesses
Do you need professional, dependable commercial pressure washing services for your Vancouver business? Then you're in the right place! Look no further than Puddles Pressure Washing. As a one-man operation, you get personalized, professional commercial pressure washing services with premium results. No gimmicks or cutting corners when you choose Puddles Pressure Washing.
While other businesses might see dollar signs, at Puddles Pressure Washing, we're working for our community, meaning our friends and neighbors. We treat every property as if it were our own. With an eye for detail and extensive experience, customers can expect only the very best results, all at an affordable price they are going to love.
As a business owner, you can't do it all yourself. So trust Puddles Pressure Washing to help you keep your place crisp and clean while checking off a few boxes on your to-do list. Our extensive list of commercial pressure washing services makes property maintenance easier than ever! Puddles Pressure Washing is your one-stop shop for all things pressure washing.
No job is too big or too small. Multi-level office building? Check! A dusty storefront? No problem? Parking lot or concrete cleaning, we are it! Routine commercial pressure washing ensures your property stays looking great on all sides.
Puddles Pressure Washing is proud to offer premium pressure washing for Vancouver and the surrounding areas. Ready to get cleaning? Call 360-360-1305 and get started now!
---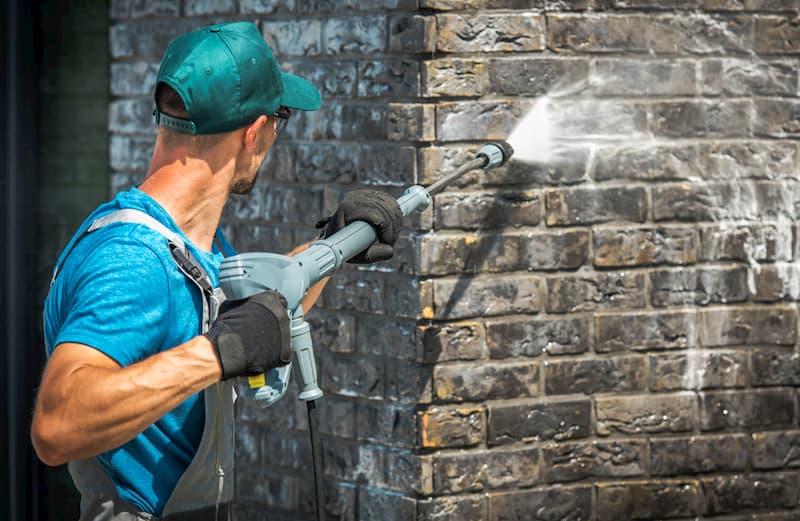 Let's face it, in business, your building is your calling card. Keeping your property neat, clean, and streak free is important. Puddles Pressure Washing's first-class commercial pressure washing services includes building washing. Instantly wash away dust, dirt, soot, stains, mold, and mildew for a professional crisp clean appearance that will not only attract new customers but keep the old ones coming back year after year.
Learn More About Building Washing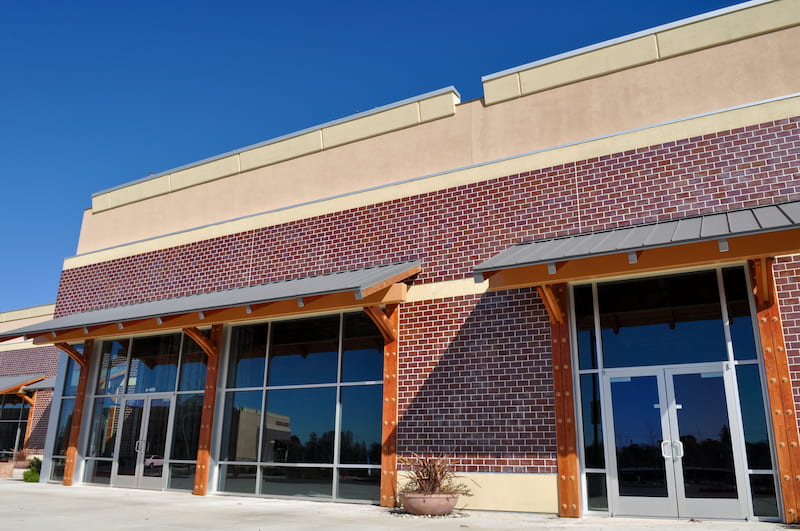 If your storefront is looking dull and dingy, this might affect your business. Yearly or twice-yearly storefront cleaning keeps your windows sparkling, your siding vibrant, and your business welcoming for customers. Remove dust, dirt, fingerprints, old chewing gum, graffiti, stains, and more in as little as an afternoon. Revitalize your store's exterior with storefront cleaning from Puddles Pressure Washing.
Learn More About Storefront Cleaning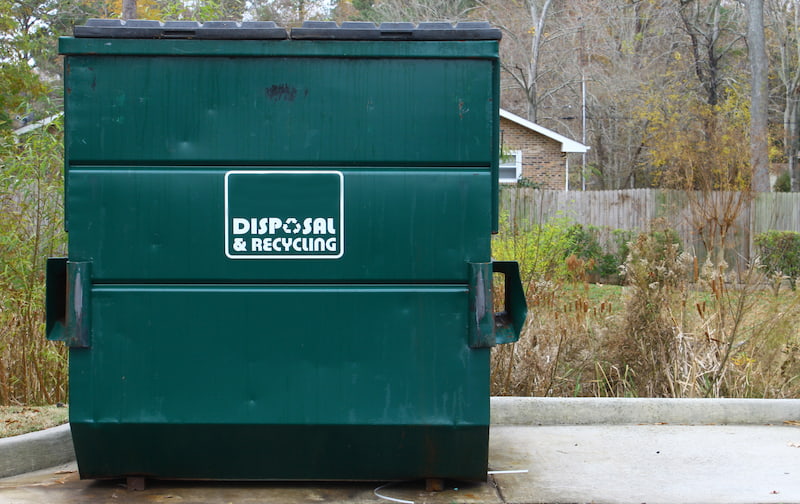 Do you smell that? If so, then you probably need professional dumpster pad cleaning! It's easy for dirt, mud, spills, and trash to leak and builds up on and around the area around your trash cans to create unpleasant smells, stains, and crud that not only could get tracked into your place of business but also keep customers away. Routine dumpster pad cleaning is a quick and effective way to rid your business of offensive odors and stains in a sanitary area that customers or local critters won't even notice.
Learn More About Dumpster Pad Cleaning
READY TO SCHEDULE YOUR VANCOUVER PRESSURE WASHING SERVICES? FILL OUT OUR CONTACT FORM NOW!