Vancouver Dumpster Pad Cleaning Is The Best Way To Keep Your Business At Its Best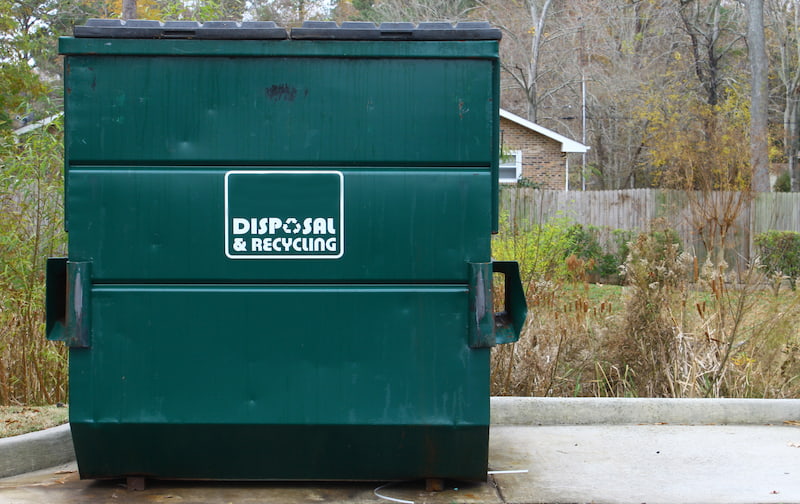 Help keep your Vancouver business on track with quality, affordable dumpster pad cleaning from Puddles Pressure Washing. You might be able to hide the trash bins, but you can't hide the smell. Annual dumpster pad cleaning is the only way to banish unwanted odors for a sanitized, fresh-smelling area that customers won't even notice.
Puddles Pressure Washing offers a wide range of residential and commercial pressure washing services to help streamline your property maintenance, making it easier than ever before. Let Puddles Pressure Washing help take some of the hassles out of your day while checking off a few boxes on your to-do list.
It's easy to overlook minor jobs like dumpster pad cleaning or sidewalk cleaning, but as they say, the devil is in the details. If you own a restaurant with outdoor dining, you don't want to risk customers getting a whiff of your trash bins if the wind blows the wrong way. Or if your sidewalk looks dirty and unsafe, customers might just avoid your store altogether.
Routine pressure washing for public spaces as well as service areas is the perfect way to ensure your business stays in working order. If you need concrete cleaning for a sidewalk, parking lot, or driveway, don't forget to include other minor areas like your dumpster pad, as they can make all the difference.
If you've been looking for a pressure washing company you can trust to get the job done, call 360-360-1305 to book a service with Puddles Pressure Washing today!
Our Dumpster Area Sanitation Professionals Get The Job Done Right
It's important to keep the area around your dumpster pad clean. We know, we know, it's not the most exciting task so why not call in the professionals? At Puddles Pressure Washing, one dumpster pad cleaning can remove layers of dirt, spills, trash, stains, and gunky build-up that can cause offensive odors that neither employees nor customers want to go near.
Not only that but if your dumpster pad is in a high-traffic area, then that crud is bound to be tracked into your place of business, which is no good! Keep the trash and its smells under control and where they belong, in the dumpster.
Dumpster Pad Washing To Best Care For Your Business Spaces
Dumpster pad cleaning is an annual task that should be added to any business owner's list. Routine cleaning not only ensures your business remains attractive to customers but also unattractive to local wildlife.
Smelly dumpsters are an open invitation for possums, squirrels, raccoons, rats, and mice who are looking for a late-night snack. Not to mention the insects that collect on hot sunny days. Who wants to come into work and start the morning cleaning up the trash thrown around by the local wildlife? Or risk getting stung when they take out the recycling?
Professional dumpster pad cleaning keeps unwanted smells and crud from building up and becoming an all-you-can-eat buffet for pesky critters.
Keep your business sanitary and smelling great! Call 360-360-1305 to schedule a service.
READY TO SCHEDULE YOUR VANCOUVER PRESSURE WASHING SERVICES? FILL OUT OUR CONTACT FORM NOW!