La Center's Top Pressure Washing Services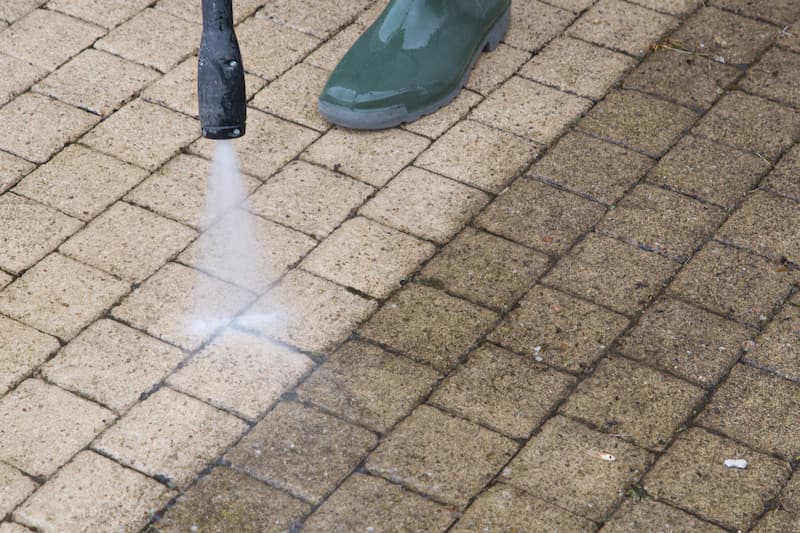 The pressure washing experts at Puddles Pressure Washing offer premier cleaning services throughout La Center and the surrounding area. We know that keeping your outdoor property clean isn't an easy job. That's why we offer multiple pressure washing and soft washing options for your La Center home.
The best part of pressure washing is how versatile it is. Larger surfaces are cleaned easily, and the cleaners and high-powered water spray are used to break down contaminants to leave your surfaces healthy and clean. Our experts offer professional pressure washing for:
Driveway Washing
Sidewalk Cleaning
Stain Removal
The stronger the material, the safer it is to pressure wash. However, there are materials that can't hold up to the rigorous cleaning process. Our experts individually assess each project we work on to make sure you're getting the best cleaning options for your unique La Center surfaces. If we don't think the surface you'd like cleaned can stand up to our rigorous cleaning process, we'll offer professional soft washing.
Soft washing is a gentle, low-pressure cleaning option. We use our soft washing techniques on all your house washing, roof cleaning, and gutter cleaning projects in La Center. Soft washing is a great way to ensure your home is protected throughout the cleaning process. You get the same great clean without having to worry about damages.
To learn more about how pressure washing and soft washing can help keep your home in great shape, call Puddles Pressure Washing today at 360-360-1305 to speak to our La Center cleaning experts.
Driveway Washing in Jonesboro
Your home's driveway is exposed to the elements year-round. This means dirt, debris, and other contaminants build up on the surface. Unfortunately, this build-up can contribute to damage if it's left to sit.
Our pressure washing experts use biodegradable cleaners and high-powered water sprays to wash away dirt, grime, contaminants, and even automotive fluids. Keeping your driveway healthy will help it live to its expected lifespan. To learn how driveway washing can benefit your La Center home, call our experts today.
Professional Sidewalk Cleaning for Your Jonesboro Properties
Sidewalk cleaning is a great way to ensure your sidewalk is clear of slip and trip danger. Standing water is one of the most dangerous things to be found on your outdoor surfaces. On sidewalks, standing water can grow algae, find its way deep into the surface of your sidewalk to break down the structure, or even freeze to create a slipping risk.
If you've noticed standing water on your sidewalks, it's time to call in an expert. Our professionals wash away standing water and make sure the contaminant is removed from the structure of your outdoor surface. To learn more about how we can help with your sidewalk cleaning, call us today.
READY TO SCHEDULE YOUR VANCOUVER PRESSURE WASHING SERVICES? FILL OUT OUR CONTACT FORM NOW!