Hazel Dell's Finest Pressure Washing Services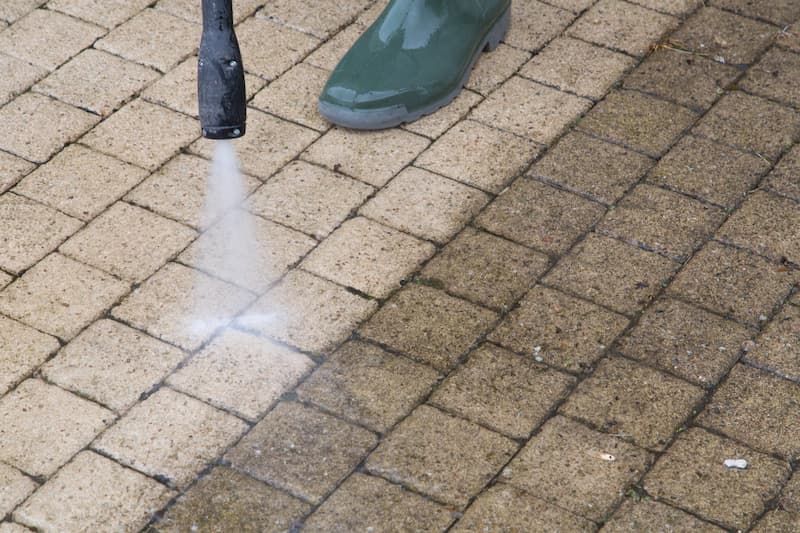 The experts at Puddles Pressure Washing offer premier pressure washing throughout Hazel Dell and the surrounding area. We know that keeping your outdoor surfaces cleaned and maintained is a big task. That's why we offer multiple pressure washing options, so you know you're getting a great clean without having to give days or even weeks of time to clean it yourself.
Pressure washing is a great way to ensure your stronger outdoor surfaces are clean. The high-powered water sprays used in pressure washing get deep into the pores of your surfaces to wash away dirt and grime. We also choose unique cleaners to help with any contaminants on your surfaces. Our biodegradable cleaners break down bacteria, mold, and mildew without damaging your surfaces.
We offer everything from deck cleaning to exterior stain removal to ensure you're getting the clean you need for your outdoor surfaces in Hazel Dell. However, we also know that not all surfaces benefit from our rigorous cleaning process. That's why we also offer soft washing.
Soft washing is used for your house washing, roof cleaning, and gutter cleaning projects. Cleaners are put on your more fragile home surfaces to break down dirt and grime before it's washed away with a gentle water-bleach mixture. Your Hazel Dell surfaces are left cleaned and sanitized by the end of this service.
To learn more about pressure washing and soft washing, call the experts at Puddles Pressure Washing today at 360-360-1305 to set up an appointment for your Hazel Dell home.
Premier Porch and Patio Washing in Hazel Dell
Are you planning on entertaining on your porch or patio this summer? The warmer months give you great options for spending time outside. One of the best ways to get your outdoor living spaces ready is to invest in professional porch and patio washing in Hazel Dell.
Our porch and patio washing service ensure that dirt and grime are cleaned away so you have a great surface to work with. Your porch and patio are exposed to the elements throughout the year. By investing in professional pressure washing, you can make sure natural debris, cobwebs, and other contaminants are washed away. To ensure your porch and patio are ready for the warmer months, call us today to set up an appointment!
Hazel Dell Concrete Cleaning
Concrete cleaning is one of the most important maintenance projects you have. While concrete is a really strong material, it's made up of thousands of pores. If a contaminant gets into these pores, it can lead to cracking, breaking, and other damages.
The concrete cleaning options our experts use get deep into these pores to remove rocks, dirt, and even bacteria that might be eating away at the surface. If you've got concrete surfaces on your residential property, it's time to engage in professional pressure washing.
READY TO SCHEDULE YOUR VANCOUVER PRESSURE WASHING SERVICES? FILL OUT OUR CONTACT FORM NOW!